Our waste and recycling A-Z explains which items can go in your green and blue bins.
To reveal the items, simply select a letter they begin with.
How To Dispose: You can also dispose of this item at the Retford or Worksop Household Waste Recycling Centre, however see the details and restrictions.
Details and restrictions: When you buy a new washing machine the shop supplying it should take the old one away or provide advice as to where you can take it for free disposal. As an alternative Bassetlaw District Council can provide a chargeable collection service. Please see our Bulky Item page for further information.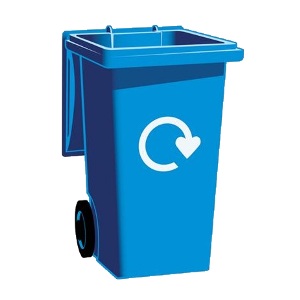 How To Dispose: If the wrapping paper is just normal paper, it can go into the blue bin.
Details and restrictions: Remove all bows and ribbons from the wrapping paper. (Bow and ribbons are to go in the Green Bin)
Wrapping Paper - (Foil / Shiny Paper)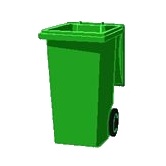 How To Dispose: This should be placed in your green bin as we are unable to recycle this type of paper.
Details and restrictions: None