Our waste and recycling A-Z explains which items can go in your green and blue bins.
To reveal the items, simply select a letter they begin with.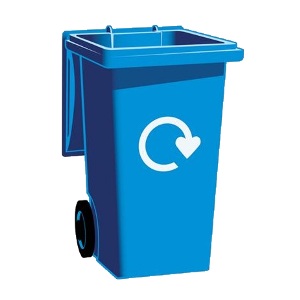 How To Dispose: In your blue bin.
Details and restrictions: Never puncture, burn or crush aerosol cans because they can explode and the gases can damage the environment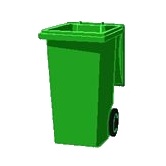 How To Dispose: Animal waste can be put in your green wheelie bin. If there is sufficient room, the animal waste should take precedence over other household waste, which can be taken to the Household Waste Recycling Centre (HWRC). Animal faeces including horse manure, is not accepted at the HWRC.
Details and restrictions: Animal faeces and bedding i.e hay or newspaper from pets such as rabbits and guinea pigs can be put onto your compost heap. if you are walking your dog you can dispose of this type of waste in the appropriate dog bins provided by the Council. Otherwise if you are at home, faeces from cats/dogs should be placed in a plastic bag inside your waste wheeled bin.
How To Dispose: Asbestos is hazardous waste and cannot go in green or blue bins.
Details and restrictions: Asbestos is hazardous and dangerous to human health and must be disposed of properly. For advice on the correct handling of asbestos please contact the Environment Agency on 08708 506506.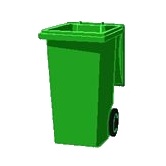 How To Dispose: In your green bin.
Details and restrictions: If you have a coal fire rake through it properly to make sure that the coal is burnt. Coal naturally contains sulphur and therefore will make soil acidic, so any ash that remains should not be put straight onto soil or into a compost bin. Please make sure the ash is cool before placing it in the bin.