Our waste and recycling A-Z explains which items can go in your green and blue bins.
To reveal the items, simply select a letter they begin with.
How To Dispose: See details
Details and restrictions: If you see a dead animal on the road in a place that could cause an accident, please contact us on 01909 534501 and we will arrange for the animal to be collected. If your pet dies you can dispose of the body through a local pet crematorium. Look in your telephone directory under Pet Services.
How To Dispose: Household Waste Recycling Centres at Worksop or Retford will only accept small amounts of DIY waste.
Details and restrictions: Vans and trailers containing DIY waste are not allowed. For large amounts you will need to hire a skip.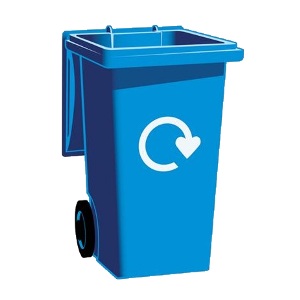 How To Dispose: In your blue bin or at local Recycle Points such as those at supermarkets, car parks.
Details and restrictions: None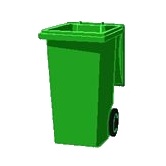 How To Dispose: If your DVD's are in good condition, charity shops may accept them. Otherwise, place them in your green bin.
Details and restrictions: None