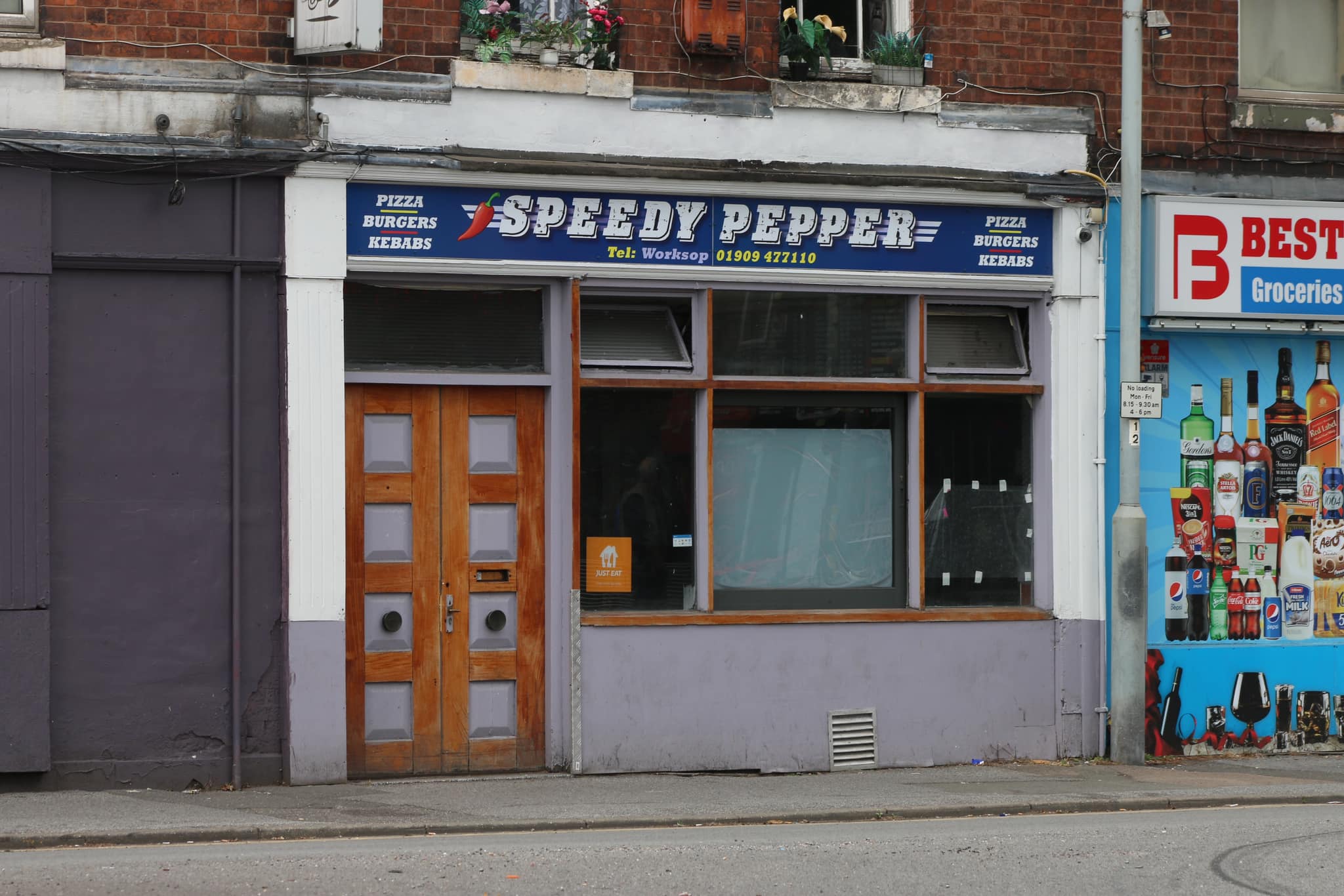 The owner of a Worksop town centre take-away business has received a suspended prison sentence and ordered to pay more than £5,500 in costs after putting the safety of his customers, staff and the public at risk.
Speedy Pepper owner Restat Yilmaz, 41, pleaded guilty to breaching a number of conditions relating to a late night refreshment licence under the Licensing Act 2003 and breaches of Health and Safety at Work Act 1974 at Nottingham Magistrates Court on 26th June 2023.
Commercial premises, especially those that serve late night food and beverages, are required to abide by the conditions of their Premises Licence, in addition to Gas Safety Regulations and Health and Safety legislation.
The offences at Speedy Pepper, located on Victoria Square, Worksop included:
Between November 2020 and October 2022, Mr Yilmaz did not have a Gas Safety Certificate for a Commercial Premises and had failed to carry out the required inspections by a Gas Safety registered engineer or competent person, and provide up to date Gas Safety Certificates when requested. As a result, Bassetlaw District Council carried out a Gas Safety Inspection and subsequently asked Cadent to cap the gas at the premises after discovering a gas leak. This posed a serious risk to the lives of staff the public, and surrounding businesses and homes.
In January 2022, Mr Yilmaz failed to ensure that his staff were able to operate the CCTV system that covers the premises, a condition of his Premises Licence.
In July 2022, Mr Yilmaz Failed to employ a Security Industry Authority (SIA) registered operative on Fridays and Saturdays from midnight until the premises closes. This is a condition of his Premises Licence to prevent crime and disorder and protect the public.
In February 2023, after his Premises Licence had lapsed, Mr Yilmaz continued to trade and provide the sale of late night refreshments.
Throughout this period, Mr Yilmaz, was provided with support and advice, in addition to verbal and written and warnings, from both Environmental Health Officers and Enforcement Officers from Bassetlaw District Council to help him address all of the issues raised and avoid legal action.
Mr Yilmaz, formerly of Victoria Square, Gateford Road, Worksop, was given two separate custodial sentences of 26 weeks for the breaches of the Health and Safety Act and Gas Safety regulations. He also received an eight-month custodial sentence for operating without a licence. All sentences are to run concurrently and have been suspended for 12 months. He was also ordered to undertake 200 hours of unpaid work, pay Bassetlaw District Council's costs of £5,125.50 (to be paid in full), in addition to a compensation order of £256, and Victim Surcharge of £128 – totalling £5,509.50
Cllr Alan Rhodes, Cabinet Member for Corporate and Financial Services at Bassetlaw District Council, said: "This high profile case has punished the owner of a well-known town centre business who had a blatant disregard for important practices, which are in place to protect the safety of its staff, customers and the wider public.
"The Council's Officers have persistently reminded Mr Yilmaz of his responsibilities to quickly remedy all of the breaches, many of which were ignored.
"The judge in this case regarded these breaches as deliberate and intentional actions by Mr Yilmaz to cut corners and put the profit of his business ahead of the safety of the public, his staff and surrounding businesses in a busy part of Worksop town centre.
"Due to a number of mitigating circumstances, Mr Yilmaz has avoided this case being sent to a Crown Court, where he would no doubt have received a more severe sentence. We would like to remind all licenced businesses that should you put the safety of your staff, customers and the public at risk in the same way as Mr Yilmaz, we can and will take the necessary and most appropriate action."
---
Last Updated on Thursday, August 31, 2023