The Waste Hierarchy sets out options for managing your waste in terms of what is best for the environment.  This works for both Domestic Households and Commercial premises.  
Prevention  Do we really need to create this waste ie is a plastic carrier needed for our purchases
Re-Use – We have created this waste how can it be re-used? ie I have pair of jeans worn out at the knees can I turn them into a pair of shorts?
Recycling Can we recycle this item in my recycle bin?
Recovery We have just finished decorating, I can't recycle the paper, if I put it in my green bin it will be burned and the heat will be recovered for use
Disposal This is the last and most detrimental way to the environment to dispose of waste.
The Waste Hierarchy isn't difficult to understand, or indeed difficult to do.  Try it and see how easy it is to follow.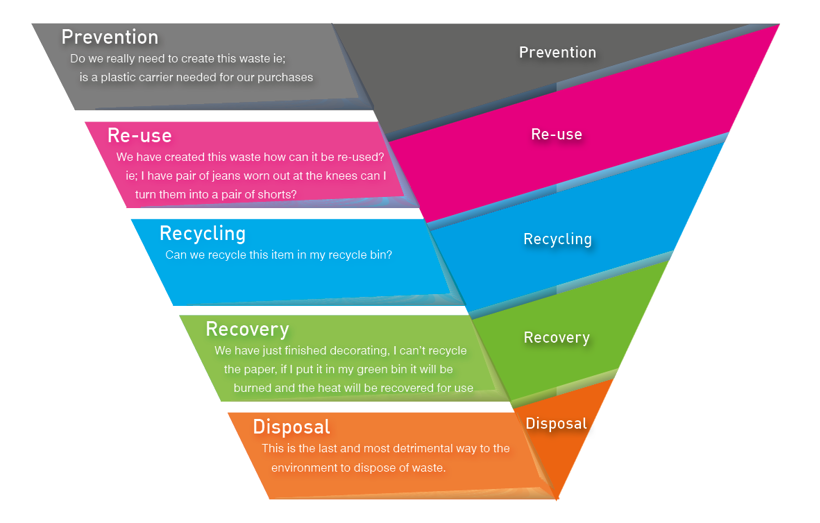 ---
Last Updated on Wednesday, September 8, 2021