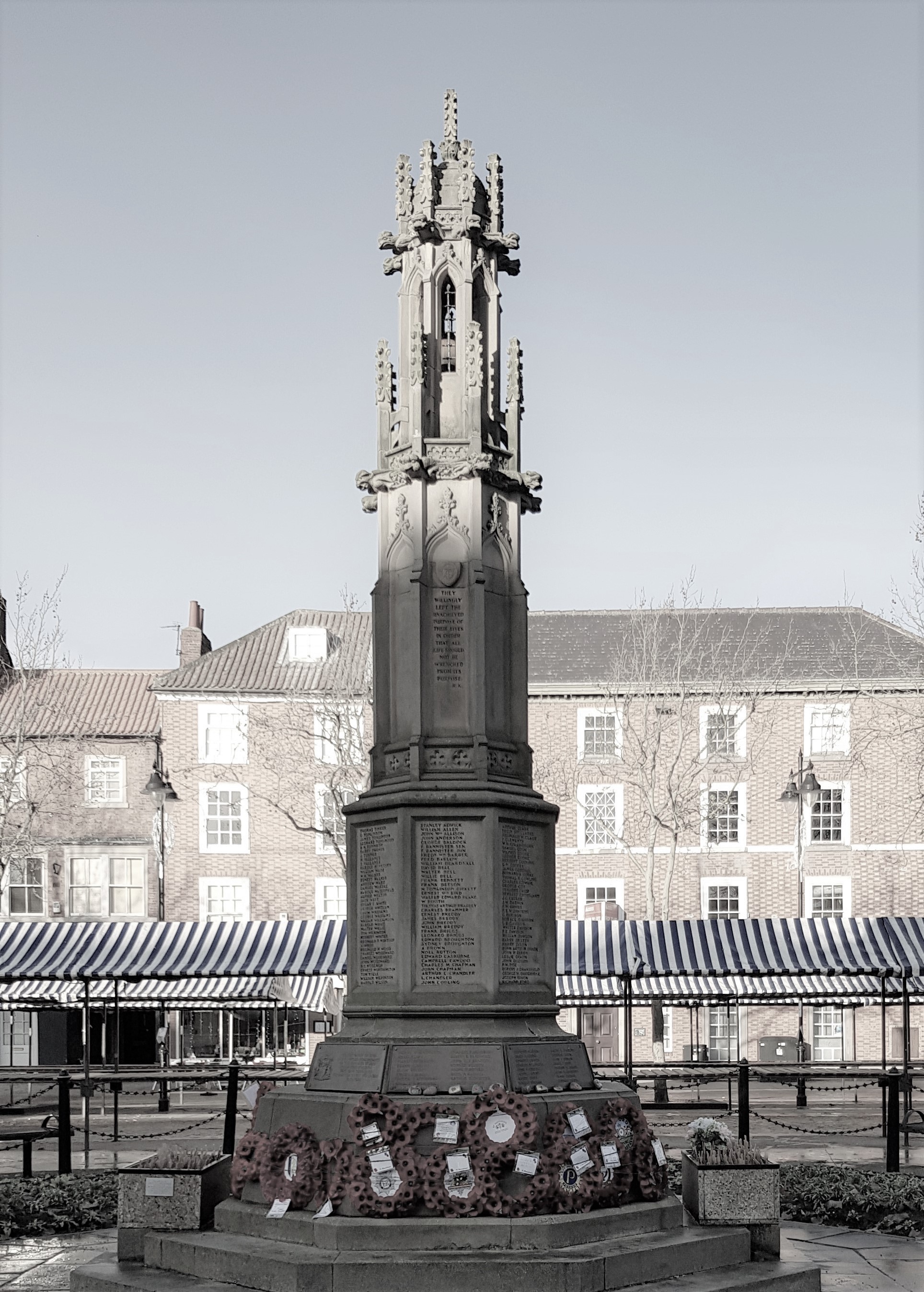 The Retford & District Branch of The Royal British Legion supported by Bassetlaw District Council is hosting a service for Remembrance Sunday this year on Sunday 13th November in Retford Market Square, starting at 10:45am.
After the parade takes position in the Market Square, there will be a welcome and introduction by the Rev Canon Dick Lewis and the Rev Julie Coates and the Service of Remembrance will begin. The service will include the playing of the Last Post, observance of the Two Minutes Silence and the playing of the Reveille.

Following the laying of the wreaths, the National Anthem will be sung, and after the blessing, the service will conclude with a march past, headed by Veterans.
Glenn White, Chairman of the Retford and District Branch – Royal British Legion said:

"The Remembrance Parade and Service is very special for me as not only do I have the privilege of once again being the Parade Commander I am also the newly elected Chairman of the Retford & District Branch of The Royal British Legion.

"This year is poignant as it marks the 40th Anniversary of the Falklands Conflict where 255 British Forces made the ultimate sacrifice. The service gives us the opportunity to remember all those who have been affected by conflict and pay tribute to those who have laid down their lives for our freedoms.

"As always, all serving members and Veterans are invited to join us on parade and take part in the march past."

This year's parade will have a mixture of serving members and Veterans of His Majesty's Armed Forces, Army Cadet Forces, Combined Cadet Forces, Air Training Corps, Scouts & Guides and students from schools around Retford.  

There will also be a short Armistice Day Service on Friday 11th November around the War Memorial in Retford Market Square starting at 10:45am including the laying of wreaths and the Two Minutes Silence.
---
Last Updated on Tuesday, December 13, 2022