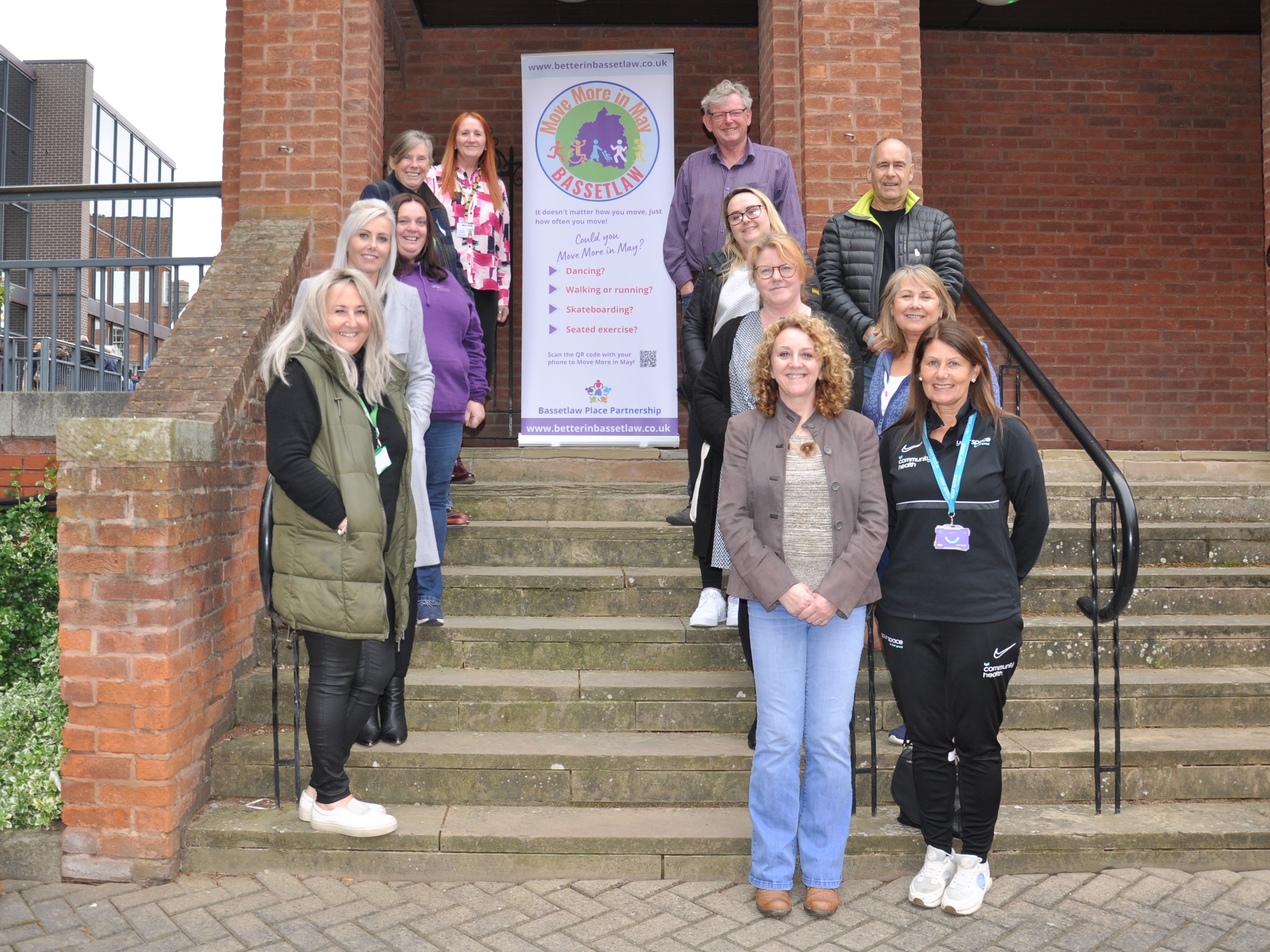 May is the time to move more thanks to an initiative that aims to increase our activity levels, boost our wellbeing and get people out into the community and connected.
A number of Bassetlaw Councillors will be taking part in 'Move More in May' in a bid to inspire others to get active, whether that is exercising alone, in a team, or as part of a community group.
If you choose to take part, you can also log and track your activity online and find out how active people are in Bassetlaw and compare your results.
Cllr Sue Shaw, Cabinet Member for Health & Community Well-being at Bassetlaw District Council said: "With lighter nights already here and summer weather on the way, Move More in May is a fantastic opportunity to spend more time outside and reap the benefits of adding more physical activity into your routine."
Move More in May is a joint initiative involving a range of organisations in Bassetlaw from across the public and third sectors.
Dr Eric Kelly, Chairman of Bassetlaw Clinical Commissioning Group, said: "Move More in May is all about local people of all abilities and ages being more active, having fun and connecting within their communities. It's about supporting positive wellbeing and embracing healthy lifestyles especially after the last two years of the pandemic."
"Maybe you dance, walk your toddler in a pushchair, or simply take five minutes out of your day to a get a bit more active, whatever it is we'd love you to join with us and tell us how much you move!"
Cllr Julie Leigh, Cabinet Member for Neighbourhoods at Bassetlaw District Council added: "Whether you decide to go out walking, get involved in some organised activities or even for those with less mobility, Move More in May is a great way to become more active. You can even do exercises in your armchair or get out and involved in your local community. We hope that lots of people across the district will get together to take part."
Cllr Lynne Schuller, Ward Member for Harworth said: "I have pledged to take part in Move More in May and I'm looking forward to using the initiative as an opportunity to connect with residents in Harworth. If you're out on a run, jog, or walk, and you see me out and about, feel free to have a chat and a breather, and we can talk about things happening locally!"
There are several ways that you can get involved with Move More in May:
Send photos of your Move More in May activities to BASCCG.CommunicationOffice@nhs.net so they can be shared to the Bassetlaw Community on the Better in Bassetlaw website and social media.
---
Last Updated on Tuesday, May 24, 2022