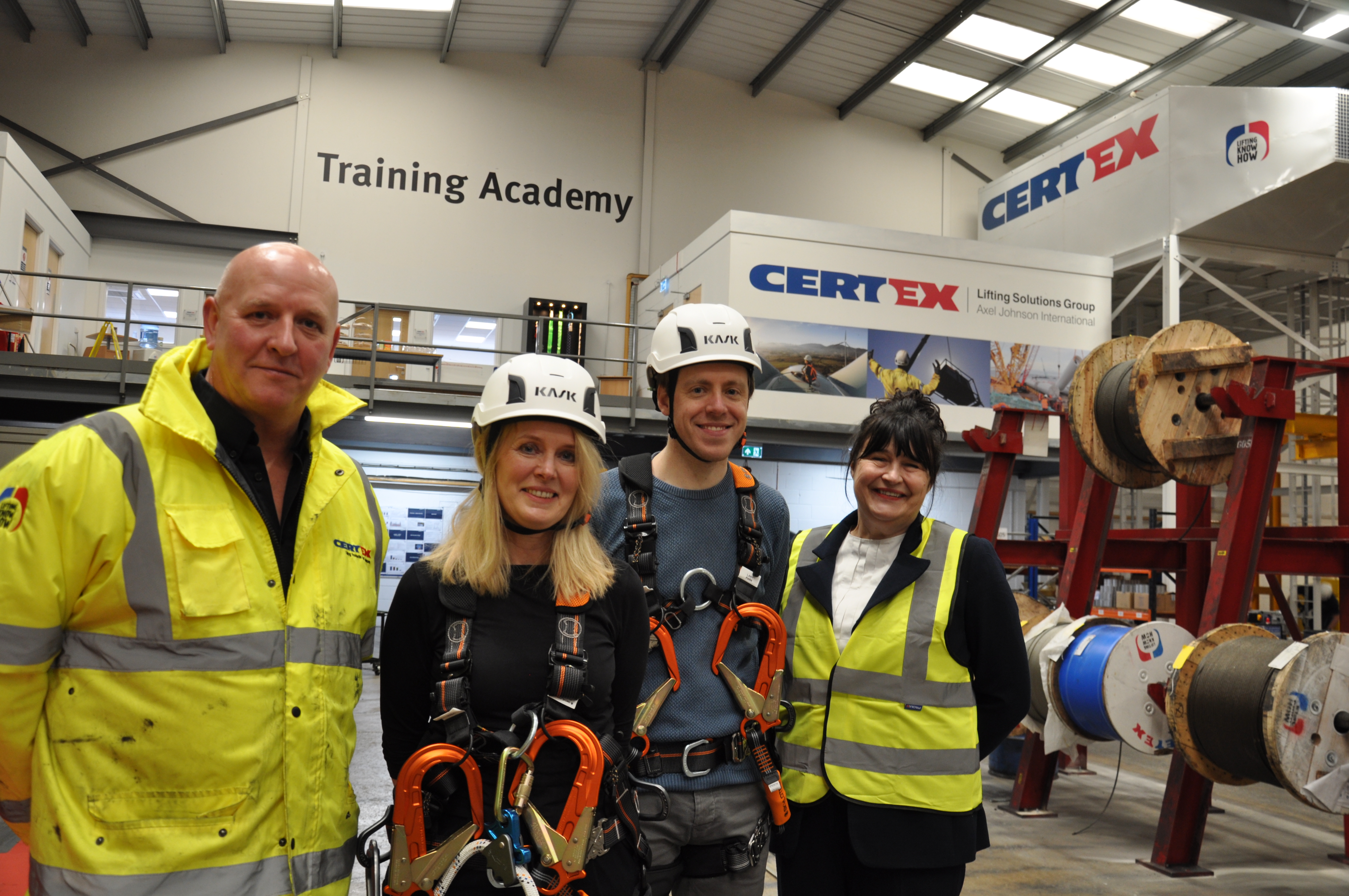 This week, two of Bassetlaw's councillors learned first-hand what it takes to scale a wind turbine as part of the launch of Certex UK's new Training Platform.
Leader of the Council, Cllr James Naish and Cabinet Member for Regeneration, Cllr Jo White helped to officially open the facility in Harworth, which has received recognition from the Global Wind Organisation for its high standards of training and safety.
Cllr Naish who, along with Cllr White, got the chance to experience the training platform first hand, said: "I would like to congratulate Certex UK on the latest addition to its business and the recognition that it has received from the Global Wind Organisation, which is testament to their extremely high standards of training and safety.
"It is a great privilege to have Certex UK and this unique training facility based in Bassetlaw. It adds to the growing list of diverse companies that call our district their home, many of which are pushing the green agenda forwards.
"As a local authority, we have a vision and ambition for Bassetlaw to power the net zero economy, so are delighted to see further investment by Certex UK in the area."
The 8.6m high Working at Heights training structure took three months to construct and is a fully functional safety training platform which includes a truncated version of the cat ladder found inside a wind turbine, and a scaled-down version of the outer body of the nacelle.  This impressive Working at Height training structure will provide delegates with authentic practical training that emulates their working environment on offshore and onshore wind turbines.
Paul Sanderson, Training Manager Certex UK, said: "Due to the extreme elevation of the wind turbine, working at heights is a key safety risk associated with accessing and working on and in a nacelle. This intensive, practical safety training on our new structure at our Harworth Training Academy will prove to be an invaluable asset to workplace competency and safety management in the wind turbine industry."
---
Last Updated on Tuesday, March 21, 2023