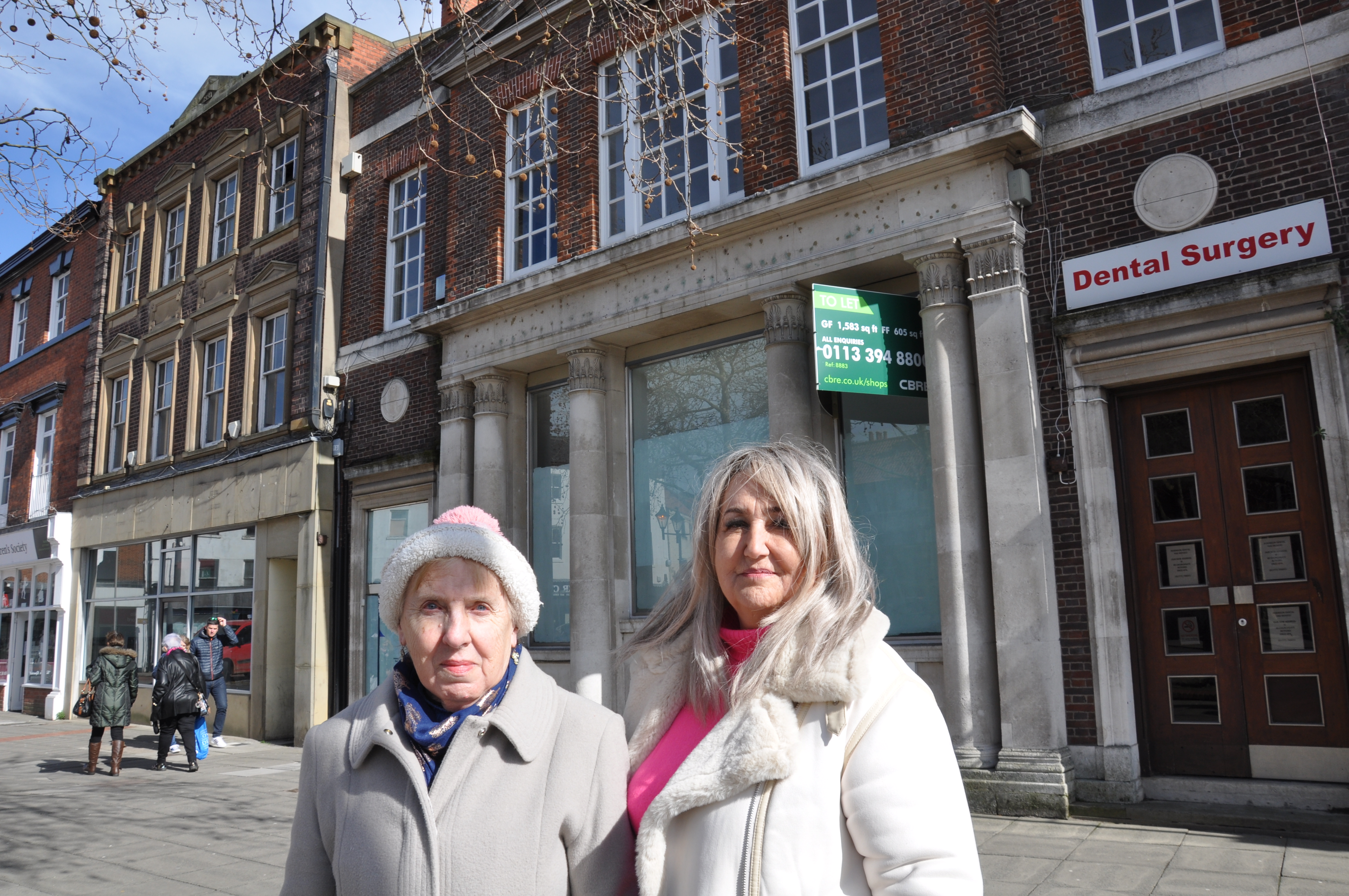 Following the recent announcement by the Government about a third round of Levelling Up Funds – worth £1bn – being made available later in 2023, a pair of Retford Councillors are calling on the Government to review how the Fund is allocated in the future so that the town can put forward its own bid.
In the most recent round of Levelling Up Funding (Round 2), the Government determined that district authorities could submit one bid for every MP whose constituency lies wholly within their boundary. As Bassetlaw was successful in Round 2 – securing £18m to invest in Worksop town centre – it may not be permitted to bid for funding as part of Round 3.
This has led to disappointment in other parts of the district and Cllr Sue Shaw, Cabinet Member for Health and Community Wellbeing at Bassetlaw District Council and Ward Member for East Retford East, said: "Retford residents are understandably frustrated to hear that the town may not see any additional investment as part of the Levelling Up Fund.
"While we are pleased that Worksop town centre will see much-needed investment and we applaud council officers for their hard work in securing the money, we want to see the same investment in Retford and want the Government to make sure that the town can submit a bid in the next round of funding."
Just over a fifth (111) of the 525 Levelling Up Fund bids were successful in Round 2. This means competition for remaining funds will be tight but with £1 billion left in the Levelling Up Fund, the two local councillors are determined that Retford should have a chance to apply.
Cllr Carolyn Troop, Ward Member for East Retford South, added: "The powers that be in Westminster determined that only one application per parliamentary constituency could be successful, no matter how strong the applications were. This is why some very affluent areas received money, like the Prime Minister's constituency in Richmond, Yorkshire. But this money has been allocated to help 'Level Up' disadvantaged areas. I want to see Retford given its fair share."
The Councillors have asked the Leader of Bassetlaw District Council, Cllr James Naish, to write to the Secretary of State for Levelling Up, Housing and Communities, Michael Gove MP, to clarify the application terms for Levelling Up Fund Round 3. Subject to the response, the Council Leader has committed to support another application from Bassetlaw, building on the lessons learned from the recent successful bid for Worksop.
Cllr Naish said: "I agree with Cllrs Shaw and Troop that Retford and other parts of Bassetlaw should be entitled to Levelling Up Funds of their own, and look forward to the Government confirming that Bassetlaw towns can apply for funds at the next available opportunity.
"Within the past eight months, the Council has secured funding from other sources to benefit Retford such as £3.4m from the UK Shared Prosperity Fund, the highest allocation in Nottinghamshire. Thatcham Research has also announced that it is creating a future UK centre of excellence in vehicle technology research based at Gamston Airport; and the future home of the UK's first fusion energy plant will be at West Burton, less than 20 minutes from Retford.
"These projects are expected to create millions of pounds' worth of investment in the coming years which will ultimately benefit Retford, Tuxford, East Bassetlaw and beyond. As a Council, we are committed to working hard to secure yet more investment into the district to ensure that it becomes a greener, fairer and more sustainable place to live and work."
---
Last Updated on Tuesday, March 21, 2023