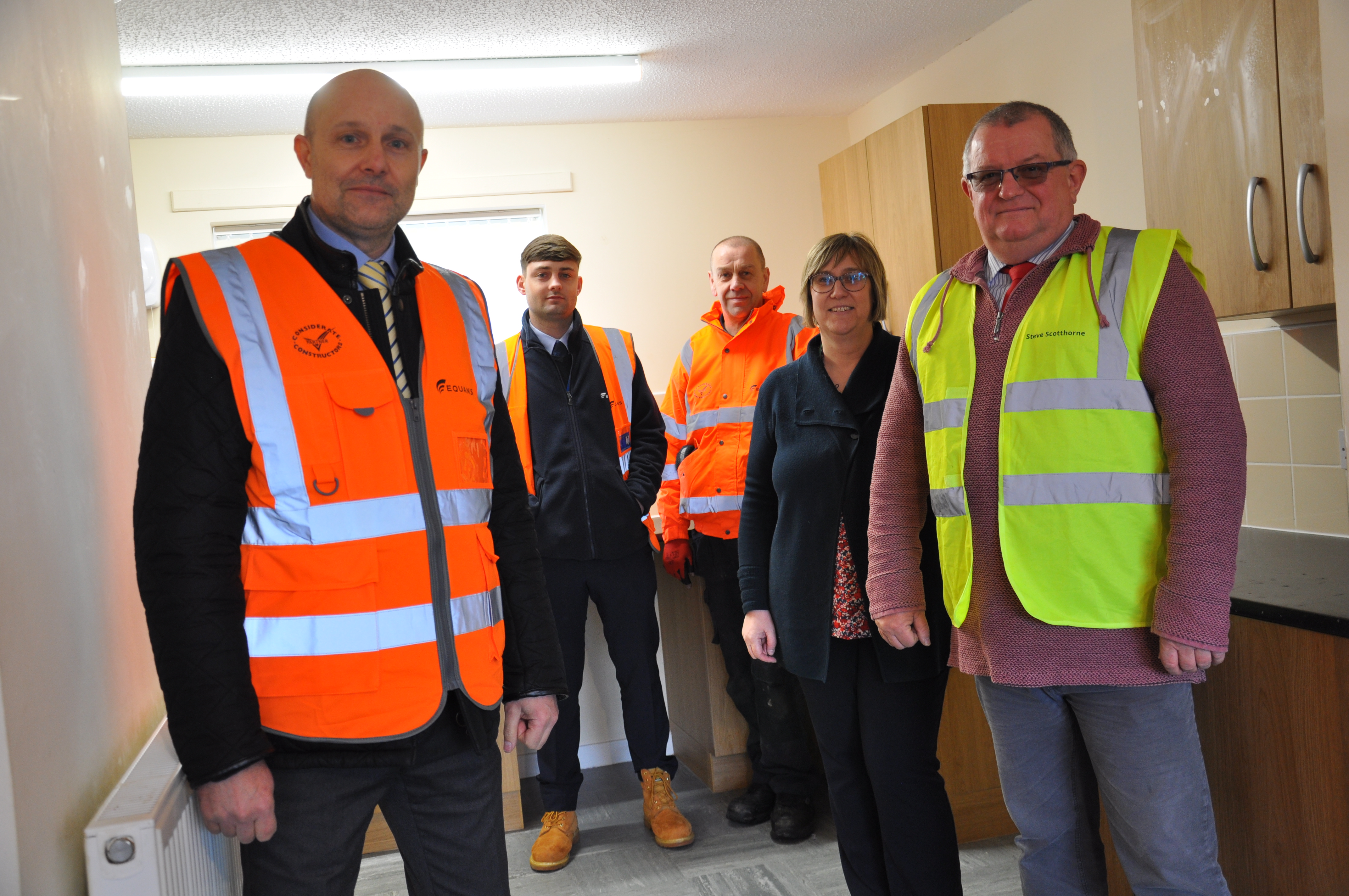 Bassetlaw District Council has announced a partnership with energy and regeneration specialist Equans to bring more of its empty homes back into use.
The Council currently owns and manages more than 6,600 homes in Bassetlaw and this new partnership with Equans will see repairs and upgrades made to around 400 homes per year.
Equans will carry out work to properties after former tenants have left their homes and before new tenants move in. This will include general repairs including carpentry work, electrical repairs, re-painting, re-flooring, re-tiling and upgrading fixtures and fittings. They may also carry out general repairs to outside areas such as repairing or replacing fences and paving.
Cllr Steve Scotthorne, Cabinet Member for Housing at Bassetlaw District Council, said: "We're delighted to be working with Equans on our empty properties and believe this partnership will turn around more homes per year than was previously possible and reduce the time it takes to re-let our properties.
"The Council has more than 3,900 people on its housing waiting list, so it is imperative that we reduce the number of empty properties we have at any one time. There is an even greater demand for our properties and our work with Equans will help to address housing shortages in our district."
Equans was chosen as the Council's new empty homes contractor following a competitive tender process secured through the EEM Framework.
The three-year contract will support the creation of up to 20 jobs, including the possibility of some apprenticeships and will make use of local supply chains and subcontractors.  
Martin Ardron, Operations Director, at Equans said: "Everyone deserves a place to call home and we're pleased to be working alongside Bassetlaw District Council to return properties to a re-lettable standard.
"We look forward to working alongside the Council and the local community, schools and education providers to make a difference in the area and to inspire people to consider careers in construction."
---
Last Updated on Tuesday, March 21, 2023