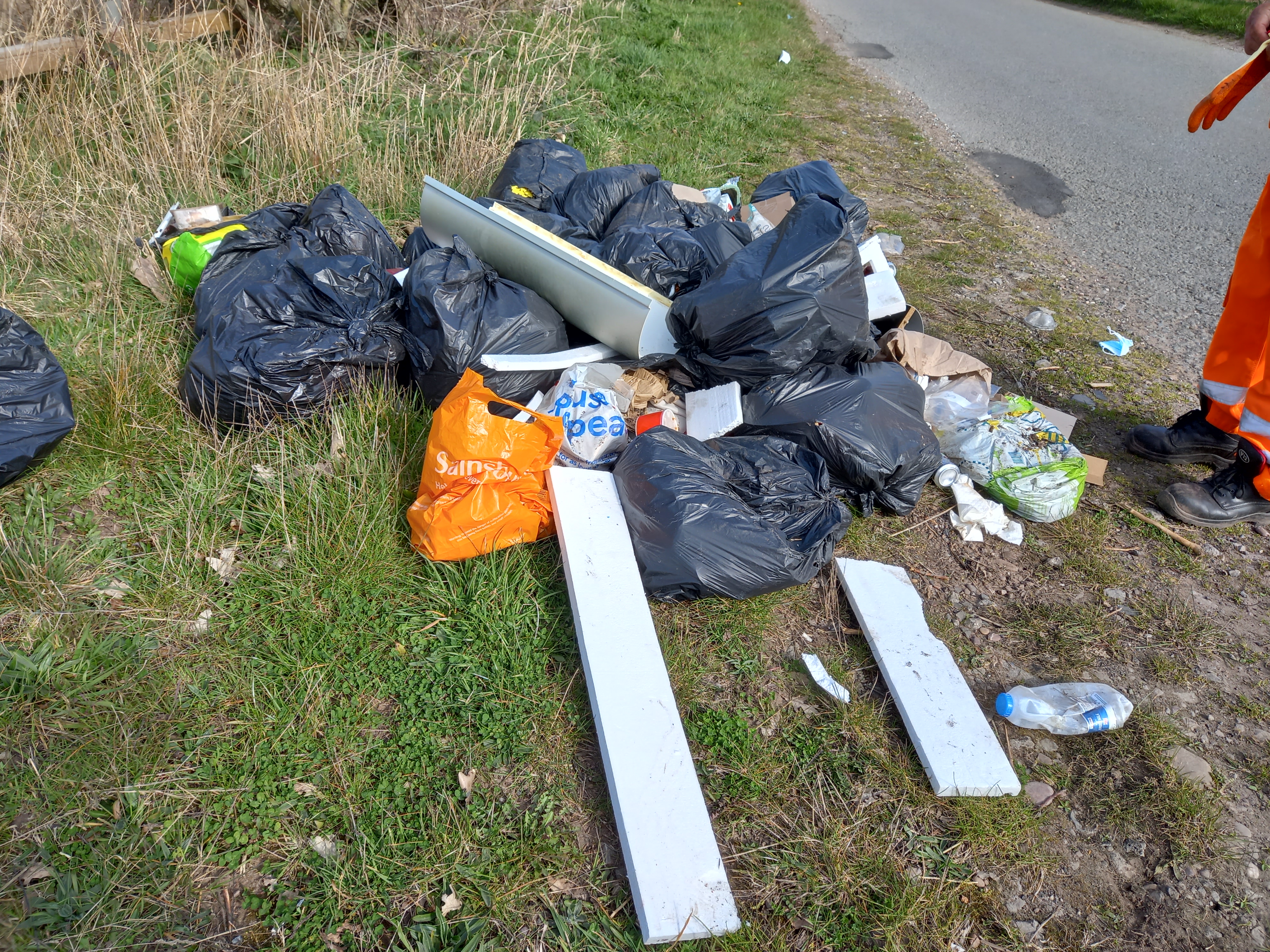 A Gainsborough man who stored waste at his home which was later fly-tipped was ordered to pay £3,150.60 by Nottingham Magistrates Court after pleading guilty to three charges under the Environmental Protection Act.
Daniel Pitts, of Wheeldon Street, Gainsborough, entered a guilty plea on 3 March 2023 to fly-tipping 10 bags of household waste to the rear of his home address, and failing to provide copies of his waste carriers licence and waste transfer notes.
Officers became aware of Mr Pitts due to waste that was fly tipped on Sutton Lane, Babworth. An investigation by Environmental Health Officers from Bassetlaw District Council linked this waste to an address in Clowne. The occupant, of this address revealed they had asked Mr Pitts, 44, to remove waste from their property and had paid for the removal via the mother of Pitts' partner.
When this family member was interviewed, she confirmed she had received the payment for the removal of the waste, and passed some of this onto Mr Pitts. She also revealed that Mr Pitts had been paid to remove waste from an Independent Living Scheme in Worksop where she worked.
When questioned by Council Officers, Mr Pitts initially denied removing waste from both the residential and business properties. He later stated that he had received payment from his partners' mother for removing the waste in Clowne but had taken the cardboard to the Recycling Centre in Worksop and stored the black bags amongst his own household waste, despite his property not being licensed for the storage or transfer of waste.
In a subsequent interview on 10 June 2022, Mr Pitts was shown receipts relating to the removal of waste from an Independent Living Scheme and confirmed that the signature on the receipts were his. He was served a notice requiring him to provide copies of his waste transfer notes and waste carriers license to the Council within seven days, but was unable to comply as he did not hold the necessary documentation.
Mr Pitts was ordered by the court to pay a fine of £470, plus full costs of £2,633.60 and a victim surcharge of £47.
Cllr Julie Leigh, Cabinet Member for Neighbourhoods at Bassetlaw District Council said: "Fly-tipping is illegal and there are no excuses or justification for it. Fly-tipping has real consequences and our actions here shows that we will not hesitate to investigate, and you could be issued with a Fixed Penalty Notice or prosecuted.
"If you have waste that you need to get rid of, please either take this to the Household Waste Recycling Centres or pay a reputable company to dispose of it for you. They will not mind showing you their waste carriers license. Remember – it's your waste and your responsibility."
You find more information out about your Duty of Care, report fly-tipping to us and find further fly-tipping information our fly-tipping pages. 
---
Last Updated on Tuesday, April 4, 2023