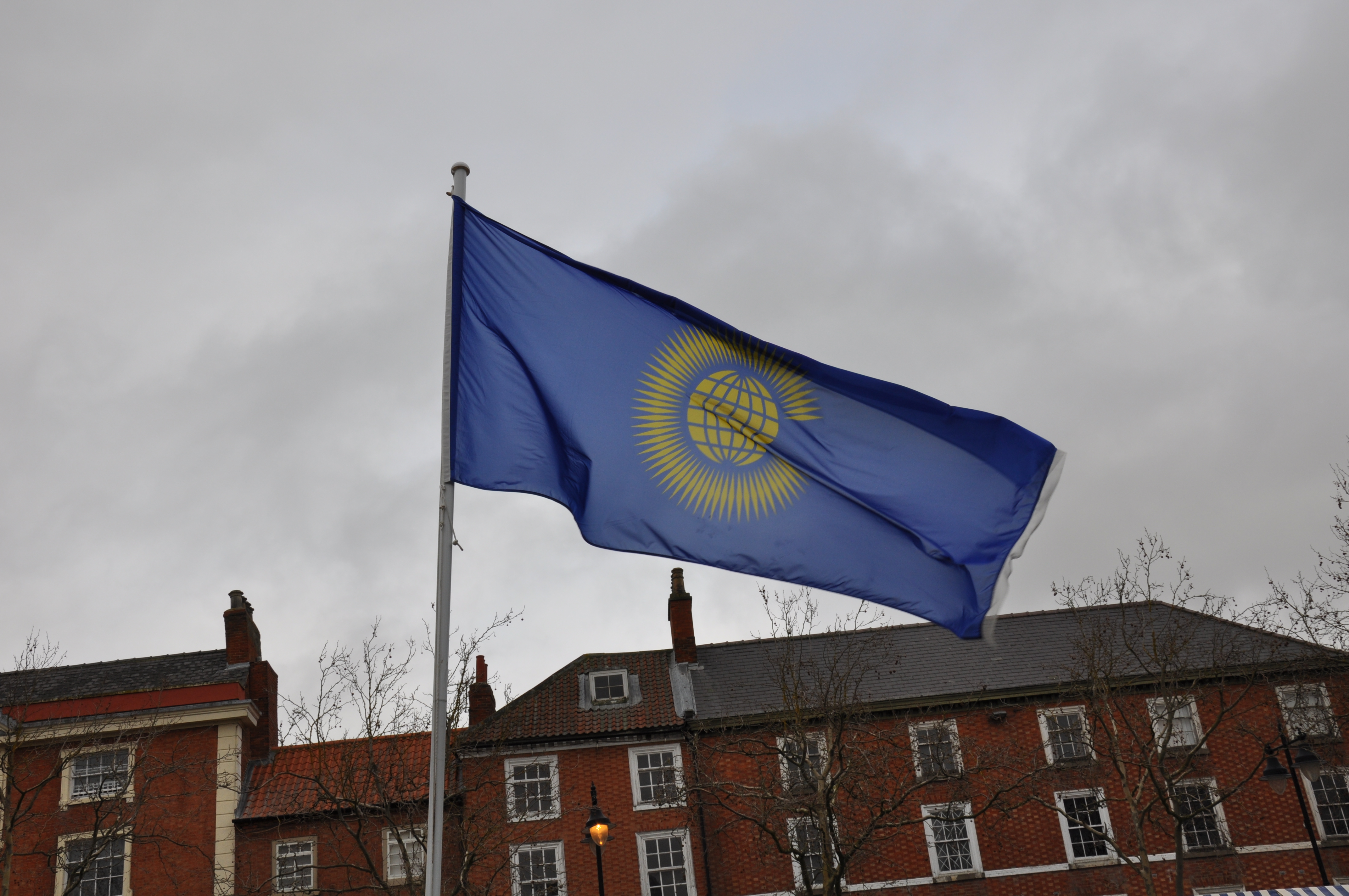 Bassetlaw District Council marked Commonwealth Day this week alongside communities in 56 other countries as part of the international celebration, which this year spread the message 'Forging a sustainable and peaceful common feature.'  
The theme combines the active commitment of member states to support the promotion of peace, prosperity and sustainability, especially through climate action, so as to secure a better future for young people and improve the lives of all Commonwealth citizens.
Councillor Madelaine Richardson, Chairman of Bassetlaw District Council said: "Each year, people from many different locations come together to fly a Commonwealth Flag in order to symbolise the partnership between the Commonwealth members and recognise their collaboration to achieve shared goals. It is a privilege and honour to be able to take part in this event and see Bassetlaw involved in Commonwealth Day."
Two flag raising ceremonies took place in Worksop and Retford on Monday 13th March as part of a nationally co-ordinated event. Bassetlaw was one of hundreds of Commonwealth flags flown on the Day.
In Worksop, Chairman of the Council, Cllr Madelaine Richardson, read the Commonwealth Affirmation at the Old Market Square. She was joined by the Worksop Priory Church of England Primary Academy School Choir.
In Retford, Vice-Chairman of the Council, Cllr Gillian Freeman, read out the Commonwealth Affirmation at the Market Square. She was joined by the Carr Hill Primary School Choir.
Both events were attended by Deputy Lieutenants for Nottinghamshire who read out the Commonwealth Day Message from the Secretary General / His Majesty King Charles III.
More information on Commonwealth Day can be found at: http://thecommonwealth.org/commonwealthday
---
Last Updated on Friday, September 29, 2023