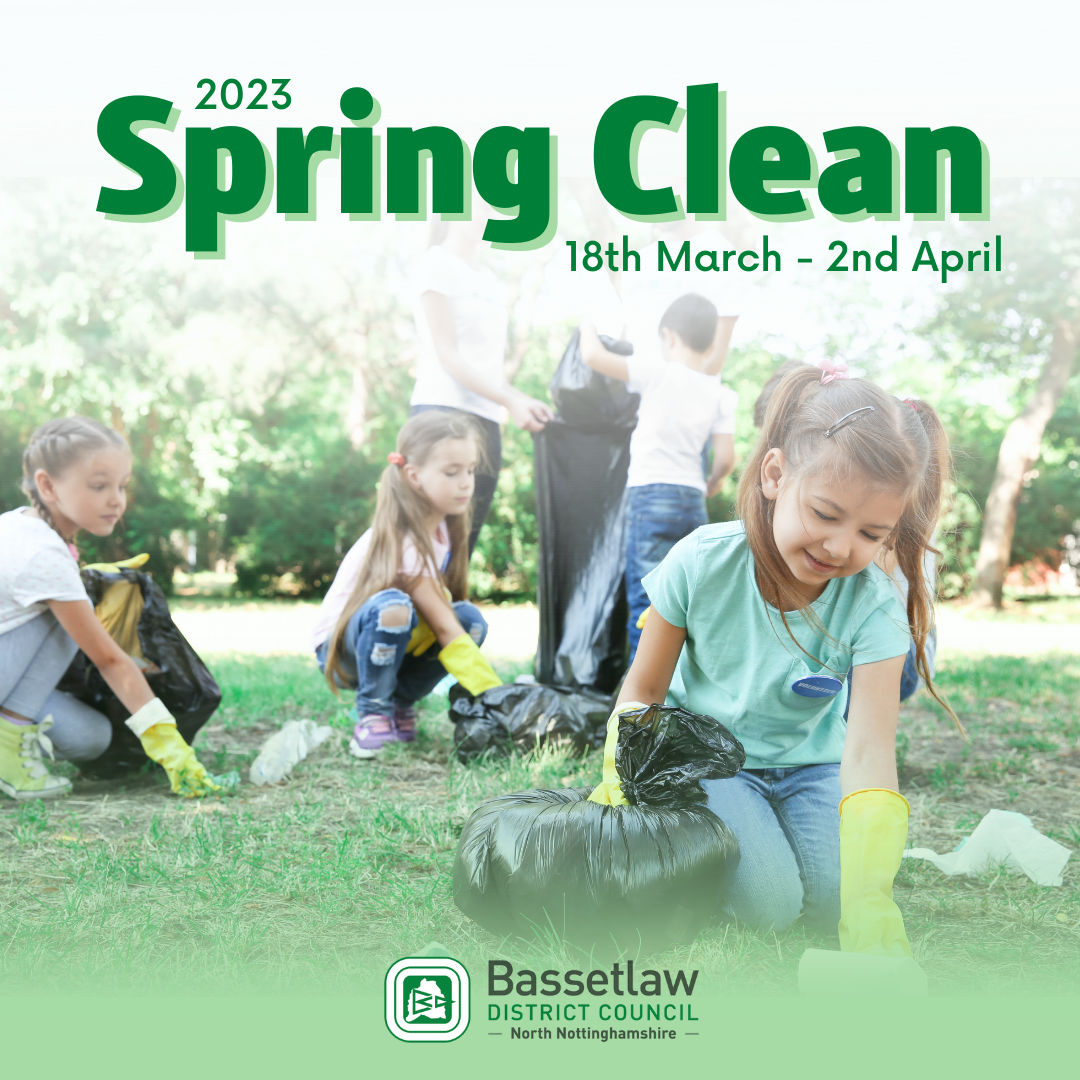 It's Spring Clean Time in Bassetlaw! At this time of year, communities across the District come together and take action to improve their local neighbourhoods.
Each year we support Keep Britain Tidy's Great British Spring Clean by providing a helping hand to individual or groups of volunteers who want to get out and give their local areas a spruce up for spring.

Bassetlaw Spring Clean 2023 will take place between 18 March and 2 April. 
Taking part is easy. Just register your litter-picking event on the Bassetlaw District Council Website and provide details on where your pick will take place. The Council will then provide you with bags, gloves, litter pickers and high-viz vests. Once you have finished your litter pick we will arrange a convenient time to collect the bags from a pre-arranged location.
Cllr Julie Leigh, Cabinet Member for Neighbourhoods at Bassetlaw District Council, said:

"Every year we get a fantastic response from residents, schools and community groups, who all take part in the Spring Clean and have helped to tidy up their communities for the benefit of everyone.
"We'd love to hear how and where you plan to get involved, whether it's during our two weeks of action or any other time of year, so please register via the website." 
Visit our website at www.bassetlaw.gov.uk/springclean to register your litter picks.
Please register with at least two weeks' notice so that we can get equipment organised and delivered.
---
Last Updated on Tuesday, March 21, 2023