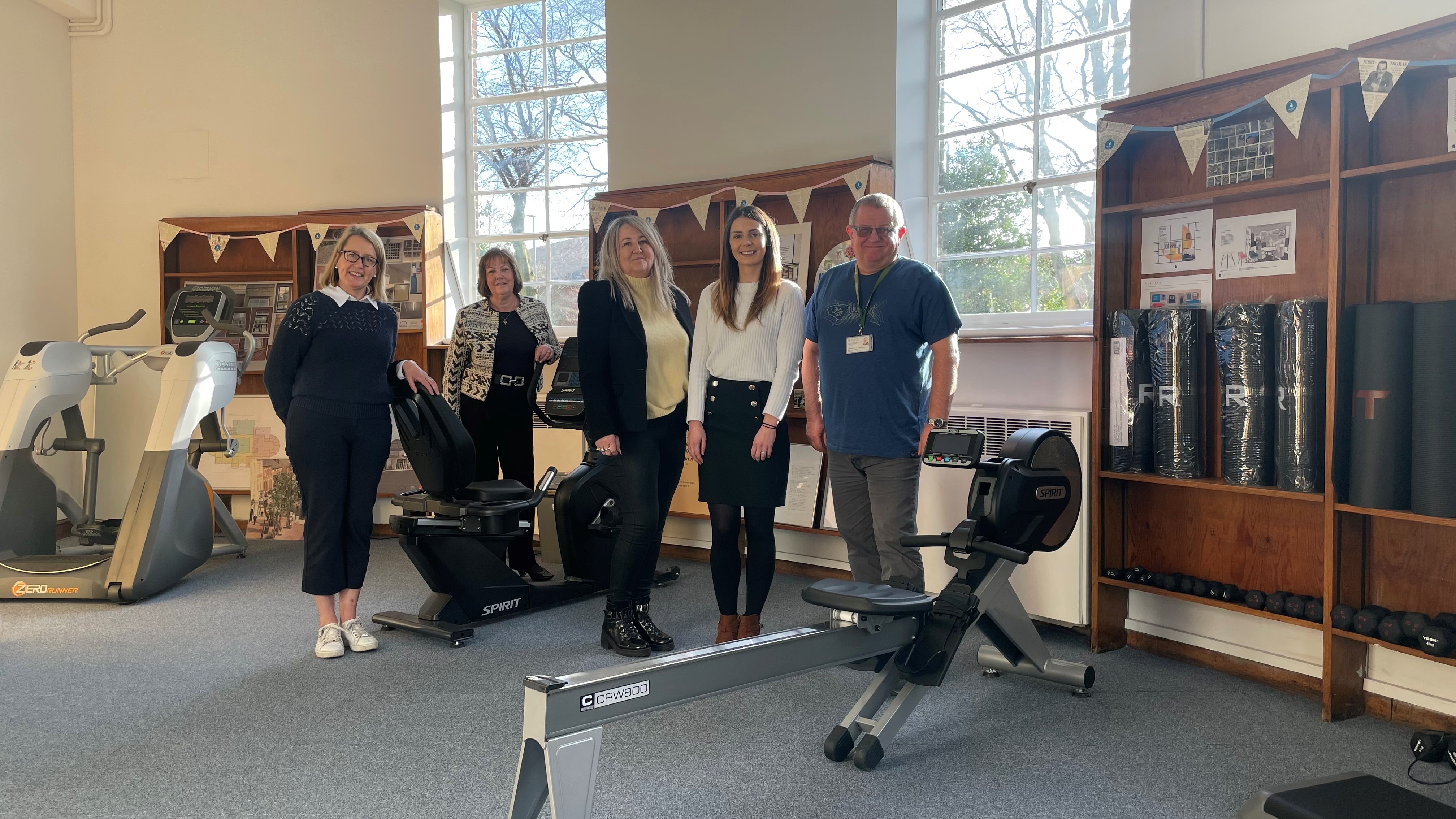 The Aurora Centre is helping even more Bassetlaw people to stay healthy and recover from serious illness thanks to a £65,000 grant from Bassetlaw District Council.
The Worksop based charity supports people affected by cancer and other long term health conditions, and thanks to funding as part of Bassetlaw's portion of the Better Care Fund, Aurora have created a new gym space called 'The Curve', complete with a collection of new power assisted exercise equipment.
Each piece of equipment is specific and supports different areas of the body, and collectively they offer a full body workout tailored to the individual's need.
Emma Walker, Cancer Support Lead at Aurora Centre said: "Aurora is delighted and very grateful for the funding that has been provided by the Council. The money has enabled us to set up 'The Curve' - a brand new unique gym for people in Bassetlaw to access.
"The new gym space has enabled us to expand our offer of support and really make a difference to the people of Bassetlaw. We are now able to offer classes to a range of people, including cancer patients, people with long term conditions and the general public.
"All of our classes are facilitated by experienced and specialist instructors. We are also working closely with Doncaster & Bassetlaw NHS Teaching Hospitals to develop the prehabilitation and rehabilitation service - an innovative service which allows cancer patients to access tailored exercise support, before during and after treatment, without having to travel to Sheffield or Nottingham."
The Better Care Fund is a programme spanning both the NHS and local government which seeks to join-up health and care services, so that people can manage their own health and wellbeing, and live independently in their communities for as long as possible.
Cllr Steve Scotthorne, Cabinet Member for Housing, said: "Through our Strategic Housing Team, we are delighted to provide the Aurora Centre with this vital funding. Facilities like this one, help to take the strain off our NHS services and when combined with the dedicated team at Aurora, it will help to improve the lives of many more people in Bassetlaw."
The Better Care Fund was created to improve the lives of some of the most vulnerable people in our society, placing them at the centre of their care and support, and providing them integrated health and social care services, resulting in an improved experience and better quality of life.
Cllr Sue Shaw, Cabinet Member for Health and Community Wellbeing added:
"The Aurora Centre provides an array of health and wellbeing services for people across the District including specialist support for those living with or having lived with cancer diagnosis and long term conditions. This new exercise equipment will be hugely beneficial to the physical and mental wellbeing of these individuals."
People can self-refer to the Aurora Centre or be referred by their Health Care professional. For more information visit the Aurora Centre website - Aurora Centre
---
Last Updated on Tuesday, April 4, 2023