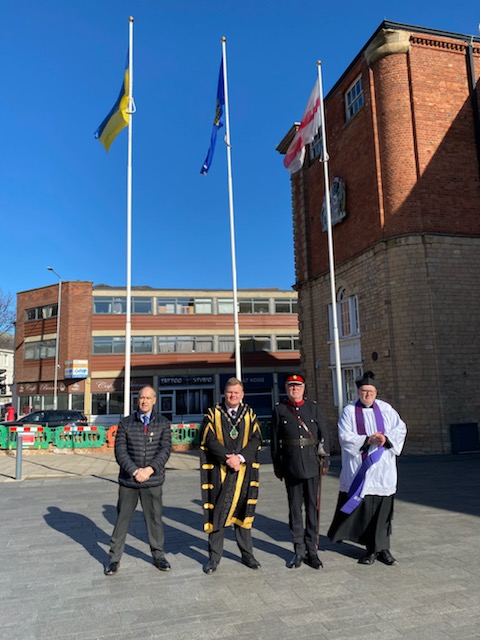 Bassetlaw District Council this week marked Commonwealth Day alongside communities in 54 other countries as part of the international celebration, which this year spreads the message 'Delivering a Common Future: Connecting, Innovating, Transforming.'  
The theme highlights how the 54 member countries in the Commonwealth family are 'innovating, connecting and transforming' to help achieve some of its biggest goals, like protecting natural resources and boosting trade. It was chosen because Commonwealth countries are connected by deep-rooted networks of friendship and goodwill.
Councillor Jack Bowker, Chairman of Bassetlaw District Council said; "It is a privilege and an honour to be part of this event and I am pleased that Bassetlaw is one of many locations to fly a Commonwealth flag to symbolise the connection and collaboration between the Commonwealth members and their communities and our joint efforts to achieve shared goals."
Two flag raising ceremonies took place in Worksop and Retford on Monday 14 March as part of Commonwealth Day.
In Worksop, Cllr Jack Bowker, read the Commonwealth Affirmation and was joined by Deputy Lieutenant of Nottinghamshire, Peter Emmerson, Worksop Town Mayor, Cllr Tony Eaton and Father Cooper of St Paul's Church, Worksop.
In Retford, Vice-Chairman of the Council, Cllr Madeleine Richardson, read out the Commonwealth Affirmation, and was joined by Retford Mayor, Cllr Carolyn Troop and the Rev Alex Shiells.
Find more information on Commonwealth day.
---
Last Updated on Monday, April 11, 2022