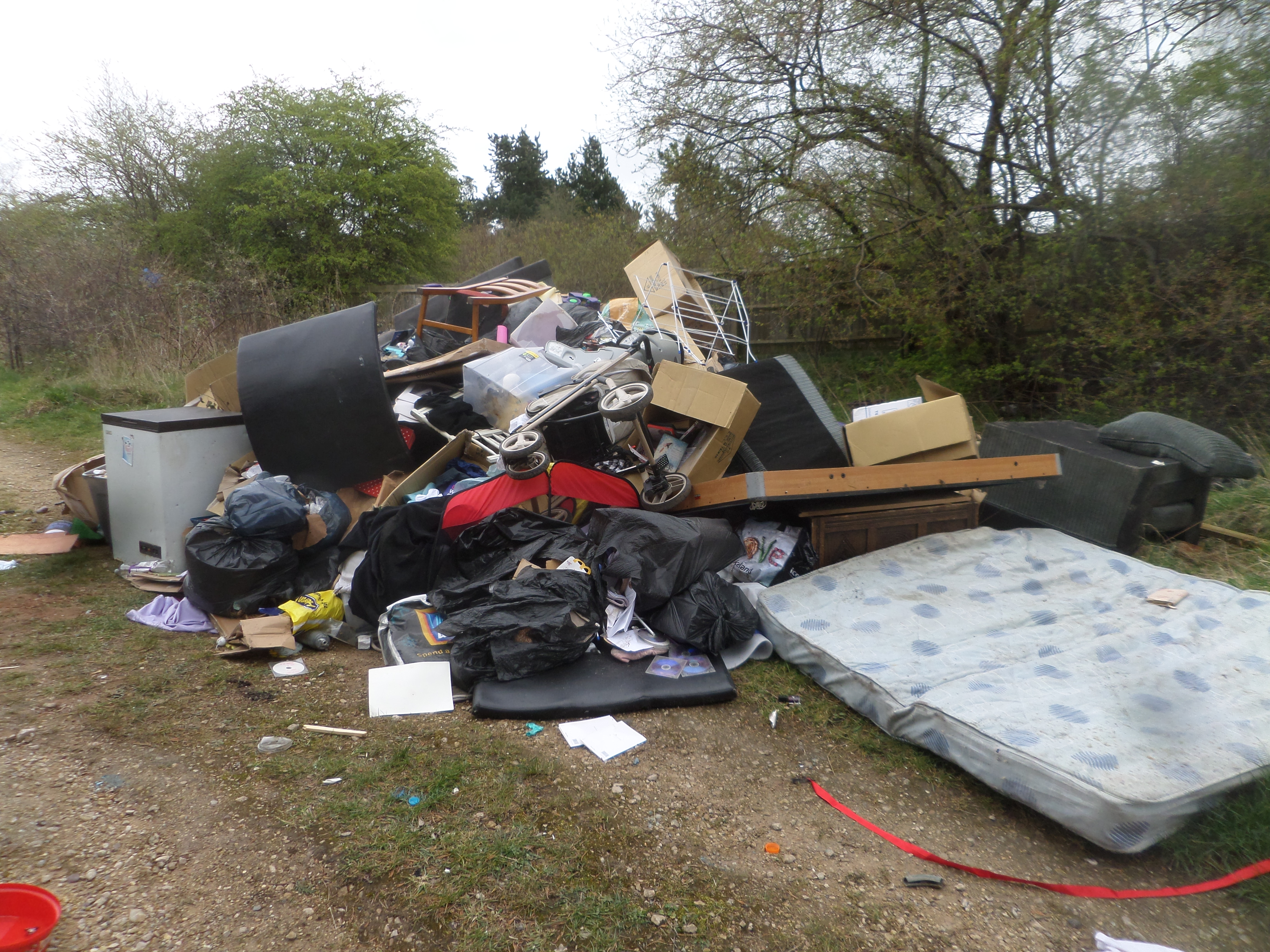 A Worksop man has been ordered to pay £1,435 by Mansfield Magistrates Court after his waste was fly-tipped on Council owned land at the back of his former home in Manton.
A significant amount of household waste including a pool table, furniture, sofas, mattresses, a freezer as well as general rubbish was dumped in a lane at the back of Rufford Street, Manton on 4th April 2022.
Thanks to information provided by a concerned resident, two men were seen by Environmental Health Officers dumping the waste that had been removed from the property of Rodney Talbot, 52, who was in the process of moving home.
When approached by Council Officers, Mr Talbot stated he was going to arrange for the waste to be removed. However, it was explained to Mr Talbot that an offence had already been committed. The waste was never collected and had to be cleared by Bassetlaw District Council.
At Mansfield Magistrates Court on 15th December 2022, Mr Talbot pleaded guilty to two offences under the Environmental Protection Act 1990 for failing to take measures that would have prevented his waste from being fly-tipped by someone else.
Mr Talbot, now of Hardwick Road West, Manton was ordered by the court to pay compensation costs of £227.40 to Bassetlaw District Council in relation to the clean-up costs of the fly-tipping, a fine of £553, a Victim Surcharge of £55 and a contribution to prosecution costs of £600, totalling £1,435.40.
Craig Taylor, Director of Regeneration and Neighbourhood Services at Bassetlaw District Council, said: "Every resident has a duty of care to ensure that their waste is disposed of correctly and legally. Mr Talbot failed in this duty of care and the evidence that was gathered by Environmental Health Officers was able to lead to a successful prosecution, and a recovery of costs.
"I would like to thank the resident who came forward to report their concerns to the Council and encourage others to do the same should they witness an environmental crime taking place, or have information that could help us to find the people responsible for fly-tipping. You can do this by calling 01909 533533.
"The Council has showed in recent months that when we have compelling evidence, we will have no hesitation in seeking a criminal prosecution.
"This is also a further reminder to Bassetlaw residents that your waste is your responsibility. If you pay someone to take your waste away, you must use a reputable and licensed waste carrier and always ask for a receipt.  
"There is no excuse or justification for fly-tipping and anyone caught could receive an unlimited fine, have their vehicle confiscated or face imprisonment."
You find more information out about your Duty of Care, report fly-tipping to us and find further fly-tipping information our fly-tipping pages. 
---
Last Updated on Tuesday, February 21, 2023