The Lamplighter Community Pilgrimage - a oneLIFE Weekend event
An on foot celebration of people and places in our town.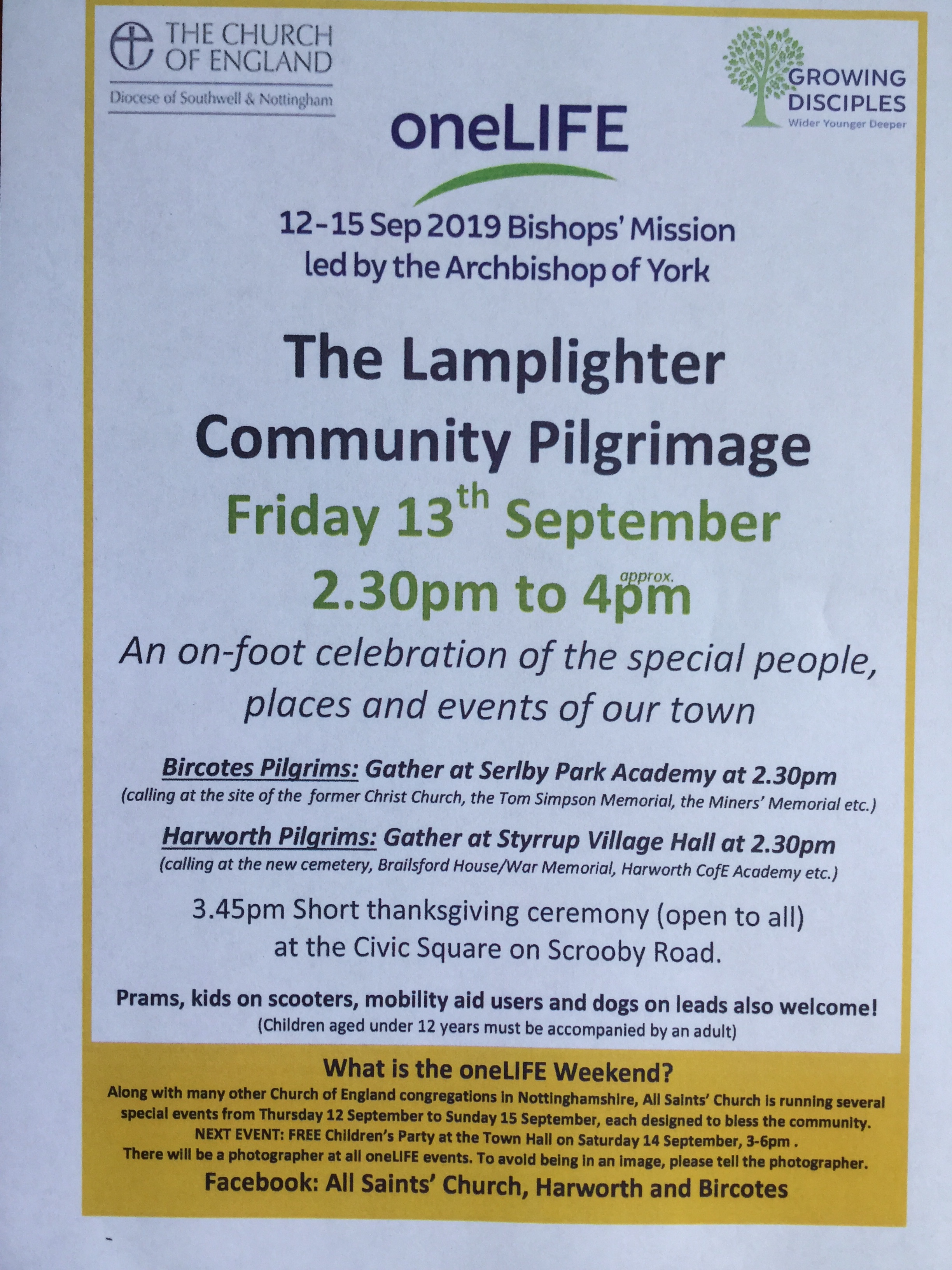 Description
An on-foot celebration of the special people, places and events of our neighbourhoods and wider town....guaranteed to bring back memories and make new ones!
Bircotes Pilgrims: Gather at Serlby Park Academy at 2.30pm (calling at the site of the former Christ Church, the Tom Simpson Memorial, the Miners' Memorial etc.)
Harworth Pilgrims: Gather at Styrrup Village Hall at 2.30pm (calling at the new cemetery, Brailsford House/War Memorial, Harworth CofE Academy etc.)
3.45pm (approx.) Short thanksgiving ceremony (open to all) at the Civic Square on Scrooby Road.
Prams, kids on scooters, mobility aid users and dogs on leads also welcome throughout! (Children aged under 12 years must be accompanied by an adult)
Venue
Choose your departure point - Serlby Park Academy or Styrrup Village Hall.
Address
Address marked is that of the destination - the Civic Square on Scrooby Road, Harworth and Bircotes