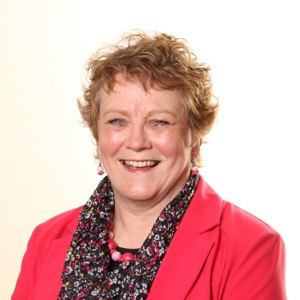 Political Party:
Surgery Details:
Surgeries are on the last Friday in the month, every month except August and December -
9.00-9.45am in the Gertrude Morris Hall, West Stockwith,
10.00-11.00am in the Misterton Centre.

Always willing to meet residents requiring help - telephone 01427 891 376 or 07710 292 026.
Committees:
Appointments Committee
Planning Committee
Outside Organisations:
Internal Drainage Boards - Isle of Axholme and North Nottinghamshire Water Level Management Board
Sir Stuart and Lady Goodwin Charity - (Former Rural)
About Me:
I have lived in Misterton since 1995. I chose to move to this village in Bassetlaw after training, living, and working in London and Bedfordshire for many years. Moving to the area was like coming home! I was born and brought up in the West Country, in a small rural town, so I was already very familiar with the benefits but also the problems of rural communities: housing, transport, schools, access to top-quality healthcare and leisure facilities, and so on.
I trained as an occupational therapist and spent a considerable part of my working life in the NHS, to which I am passionately committed. I have also worked as a photographer and health journalist, and in health public relations. I am now retired after working for Doncaster & Bassetlaw Hospitals NHS Foundation Trust for 18 years.
I am a Governor at Misterton Primary & Nursery School and have close associations with Misterton Parish Church. I have been a governor of Doncaster & Bassetlaw Teaching Hospitals for six years, standing for a third term this year. 
I am married to Rick: in our spare time, we're cryptic crossword addicts. I try to go walking when I can - for three years, I raised money for cancer research by doing Race for Life. Since then, I have done a number of sponsored walks, raising money for the Labour Ward's family unit (2015) and Ward A4 (2016) at Bassetlaw Hospital; cancer care and the Parish Church's organ appeal (2017); and, most recently (a walk that started in 2018 and will be finished in 2019) for dementia care and our medical practice's equipment fund.
I have been a parish councillor for more years than I care to remember, and was chairman for nine. This is my third term as a district councillor. If anyone would like a copy of my election manifesto, please get in touch. I write a newsletter for residents three or four times a year, and have surgeries in Misterton and West Stockwith - so please drop in and say hello!
Newsletters
Please note these newsletters are produced externally and may not be suitable for users with assistive technology. If you require an accessible format, please contact Councillor Hazel Brand direct.
If you require a past copy, please contact Councillor Brand direct.
---
Last Updated on Thursday, August 12, 2021