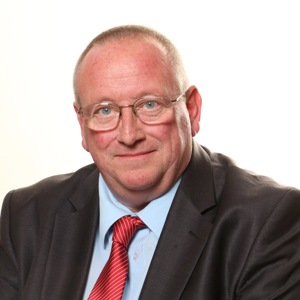 Political Party:
Surgery Details:
None held but always willing to meet residents requiring help.
Telephone: 01777 948 475 or 07523 635 537
Committees:
Audit and Risk Scrutiny Committee
Health and Safety Committee
Overview and Scrutiny Committee
Planning Committee
About Me:
I was first elected as a Ward Councillor for Harworth in 2003 and have been proud to represent the ward and work for the people of Harworth and Bircotes ever since.
Over the years, I have helped support local community groups, including the Brownie and Guide movements and the junior and senior football teams. I have also helped to set up an archery club, but the most prolific thing that I helped to achieve in the community was to bring back a state of the art Boxing centre by helping to raise £85,000.  We now have five County champions with many more on the way.
I was also involved in helping to raise money for the miner's memorial stained glass window at All Saints Church, Harworth. At the service of dedication, there was no one more proud to be present. This was because I worked at Harworth Colliery for twenty-eight years. Starting in 1979 as an apprentice Blacksmith/Platter Welder and completing a five-year apprenticeship, gaining my City & Guilds full craftsmen certificate.
I was elected onto the union in 1992 and held the position of branch delegate for 14 years. I was elected to Notts Vice President from 1996 to 2001 and I have served on the Midland Miners Fatal Accident Society for twenty-five years.  I have held the position of Vice President for the last four years, helping the widows of former mine workers with claims for industrial diseases.
Sometimes there is not enough hours in the day.  However, I am proud of what I do and the people I represent.
---
Last Updated on Monday, May 24, 2021