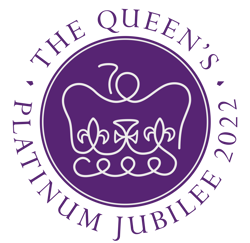 In 2022, Her Majesty The Queen became the first British Monarch to celebrate a Platinum Jubilee, reflecting her 70 years of service.
Celebrations took place throughout the year. 
In celebration, the Government announced that the May Bank Holiday Weekend will be moved to Thursday 2 June and an additional Bank Holiday on Friday 3 June will see a four-day weekend to celebrate Her Majesty The Queen's Platinum Jubilee - the first time any British monarch has reached this historic milestone.
The four day celebrations will feature an extensive programme of events that mix the best of British ceremonial splendour and pageantry with cutting edge artistic and technological displays. These will be interspersed with the traditional nationwide fanfare and celebrations.
Spectacular moments in London and other major cities will be complemented by events in communities across the UK and we are keen to encourage such celebrations right across our district.
---
Last Updated on Friday, September 23, 2022