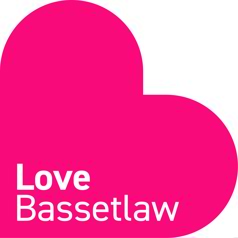 February is the month of love so Bassetlaw District Council, in partnership with Retford and Worksop business forums, is launching a month-long social media campaign to celebrate and share all the great things there are to love about our district.
This free to participate in campaign is for businesses and organisations to promote offers, events, places to visit or anything you want to shout about during February.
It might be you are a fabulous place to eat that's offering a little something extra for Valentine's Day; you might be running a family friendly event during half-term or you simply have a special offer you want to tell customers about – let's spread the message and shout about why there's so much to love about our towns, independent businesses and markets to keep people shopping locally, socialising locally and spending locally in February and beyond.
To take part:
Let us know what you have planned on social media (Facebook, Twitter, Instagram and LinkedIn) by simply using the hashtag #lovebassetlaw or tag @BassetlawDC into your post so that your messages can be shared during February or email your offer, event details and an image to lovebassetlaw@bassetlaw.gov.uk with Love Bassetlaw as the subject line. We will be sending out daily social media posts from the beginning of February with a weekly roundup of places to visit, offers to take up and events that are happening. It's all free so what's not to love!
We also want to hear positive messages from people about the great experiences they've received and we will award a prize at the end of the month to individuals and businesses that are spreading the love across Bassetlaw.
Complete the form explaining why the business of your choice has won your heart.
Winners will be announced by 2 March 2022.
So come on, get on board and spread the love this February!
---
Last Updated on Friday, October 28, 2022